MOST CONVENTIONAL CORPORATE STRATEGIES: Typically Neutral to Harmful
Backward-looking, not forward-looking—all too frequently "fighting the last war"
Linear in nature, often based on un-tested assumptions
Artificially quantitative, resulting in a false sense of certainty
Ignore creative intuitive approaches
Lack rigor and critical evaluation during their development, due to collaborative barriers/disincentives
SENIOR MANAGERS
Frequently avoid discussing the "elephant in the room", because they:
Don't have an answer since they generally aren't active in day-to-day basic operations
Don't want to put their egos/reputations at risk
May not even know the elephant exists
May have authored the "elephant"… a dated and failing strategy
MIDDLE MANAGERS' INSIGHT
Possess key facts since they are "in the trenches" everyday vs. competitors
Have less ego involvement in the current strategic plan
Fear contradicting/embarrassing senior management in meetings, so they don't speak up
TYPICAL CORPORATE RESULTS: Same old, same old.
THE IMPLICATION: Failure is almost guaranteed in a highly dynamic world.
A SMALL GROUP OF MIDDLE MANAGERS CAN PROVIDE A
HIGH-VALUE ADD
There are two kinds of managers—the go-getters, and those who are "mailing it in".
We access the go-getters' knowledge and energy in developing strategy.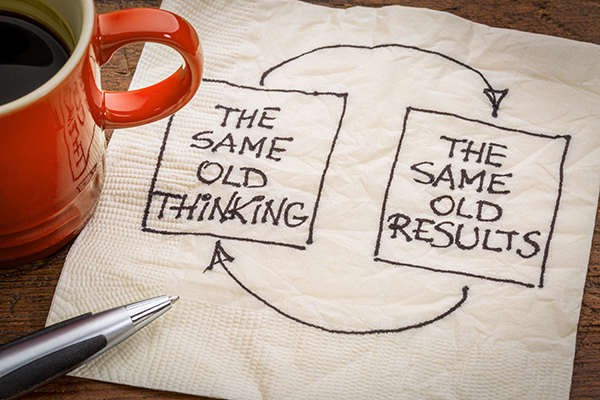 When threats are ignored or obscured,
disaster results…
Bear Stearns
Borders
Circuit City
Commodore Computers
Daimler Benz/Chrysler
Pets.com
Polaroid
Quaker/Snapple
Sears
Sprint/Nextel
Toys R Us
Xerox
Beat your competitors and be the industry leader.